Supplement Facts: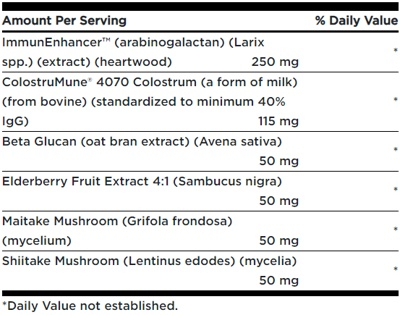 Other ingredients: Gelatin, microcrystalline cellulose (plant fiber), magnesium stearate, silica. Contains fish (pangasius, tilapia).


WARNING: For adults only. Consult your healthcare provider before using this or any product if you are pregnant or nursing, taking medication or have a medical condition.
Keep out of reach of children. Do not use if seal is broken. Store in a cool, dry place.
ColostruMune® is a registered trademark of Sterling Technology, Inc.
ImmunEnhancer™ is a trademark of Lonza, Inc.