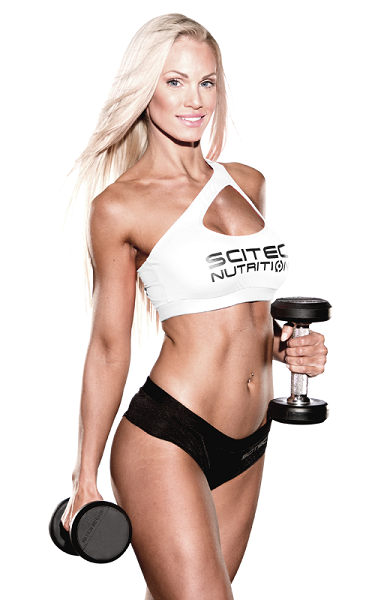 MICHELLE BRANNAN
IFBB British Grand Prix 1st place,
IFBB Nordic Pro 2nd place
Team Scitec
Plant based product
HIGH IN FIBERS!
CONVENIENTS SINGLE SERVING SACHETS!
Fibers get more and more accepted as an important macronutrient. 20-30 grams should be consumed daily to maintain a healthy digestion. Unfortunately the daily fiber intake of most people does not meet their needs resulting in different digestive issues. By adding 1 serving of Fibers & Enzymes Rx to your favorite drink (including protein shakes) you may easily get 5 grams of fibers from 6 different sources (apple, bamboo, barley, oat, wheat and inulin from chicory)! The digestive enzyme blend of Papain and Bromelain is also included in our formula!
Beta-glucans contribute to the maintenance of normal blood cholesterol levels*. The beneficial effect is obtained with a daily intake of 3 g of Beta-glucans from oats, oat bran, barley, barley bran, or from mixtures of these Beta-glucans. Vitamin C helps to protect cells from oxidative stress and contributes to normal collagen formation for the normal function of cartilages, bones, blood vessels, gums, teeth and skin*.
Vitamin C also contributes to maintain the normal function of the immune system during and after intense physical exercise (the beneficial effect is obtained with a daily intake of 200 mg in addition to the recommended daily intake of Vitamin C)!*
*These statements have been scientifically proven by the European Food Safety Authority (EFSA) and authorized by the European Commission (EC)