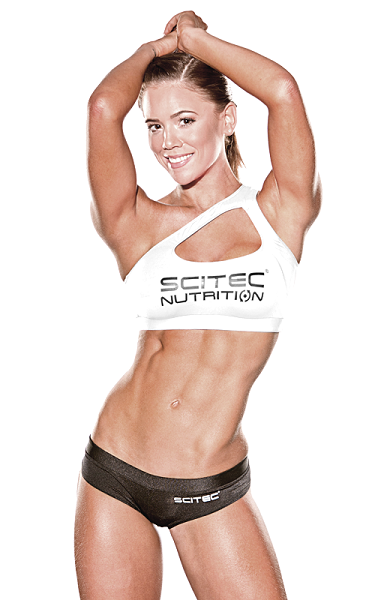 MARGRET GNARR
IFBB Pro, 2016 Phil Heath Pro 1st place,
2016 Legends Classic Pro 1st place,
Taekwondo black belt
Team Scitec
Plant based product
Capsules with Curcumin C3 Complex® and BioPerine® for great active ingredient content and absorption!
Turmeric (Curcuma) is one of the most revered plants! Its isolated active components, Curcuminoids are among the most promising natural compounds.
CURCUMIN C3 COMPLEX® is the gold standard for Turmeric extracts, it contains 95% Curcuminoids, and it's a patented raw material.
While Curcumin itself has strong potential activity, it exhibits its biological activity through selective metabolites. Therefore the conversion pathways or biological transformation of Curcumin inside the body are important. Phase I metabolites are the active ones! Increasing the bioavailability or presence of Phase II conjugates can't produce any beneficial effect of Curcumin since Phase II conjugates don't have biological activity.

So the question is whether the current techniques used in Curcumin products are capable of providing unconjugated Curcuminoids to the body or are they merely increasing the biologically inactive Phase II conjugates?
GOLD STANDARD CURCUMINOIDS is formulated with BioPerine® that can increase the bioavailability of Curcuminoids by 20 fold. This increase was measured for the Curcumin itself and not for its inactive Phase II metabolites.

GOLD STANDARD CURCUMINOIDS provides the 3 Curcuminoids: Curcumin along with Demethoxycurcumin and Bisdemethoxycurcumin, and it may help to control inammatory responses in the body, to maintain the health of the liver, and can support digestion.